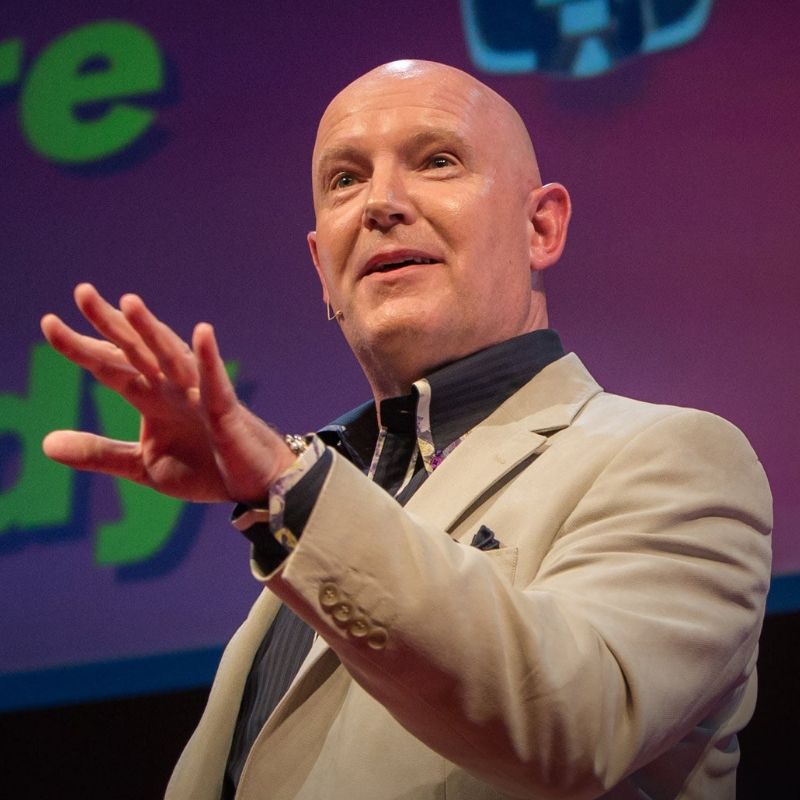 Julian Treasure
Julian Treasure is a sound and communication expert, author and international keynote speaker. Collectively his five TED talks on various aspects of sound and communication have been viewed more than 130 million times; How To Speak So That People Want To Listen is the sixth most-viewed TED talk of all time. He has been widely featured as a sound and communication expert in the world's media, including NBC's Today; The Economist; The Times; and many international TV and radio stations and podcasts.
Julian's first book, Sound Business, is a seminal work on creating effective business sound. His audio branding company The Sound Agency works with major brands worldwide proving that good sound is good business and pioneering the use of generative soundscapes instead of mindless music in spaces like airports, shopping malls and hotels.
His second book, How To Be Heard: Secrets for Powerful Speaking and Listening, is a practical guide to improving the vital personal communication skills of listening and speaking (both public and private), which have been eroded by our ocular culture, including our obsession with screens. The book includes many simple exercises; interviews with experts; and potent, transformational concepts gleaned from 30 years of experience as a speaker with a passion for listening. It won both the SOVAS and Audie awards for the best business audiobook of 2018.
Before The Sound Agency, Julian founded, grew, and sold leading UK contract publisher TPD Group, during which time he was chairman of the Association of Publishing Agencies, a director of the Periodical Publishers Association, chairman of PPAinteractive and chairman of the UK government's Digital Content Forum. In 2002 he received the PPA Chairman's Award for services to the UK magazine publishing industry.
julian is a Liveryman of the Worshipful Company of Marketors, a Fellow of the Royal Society of Arts and a long time musician, remembering with affection his two 1981 BBC John Peel sessions (the bands were Transmitters and Missing Presumed Dead). He lives in Orkney, Scotland with Jane and their daughters Holly and Sapphire.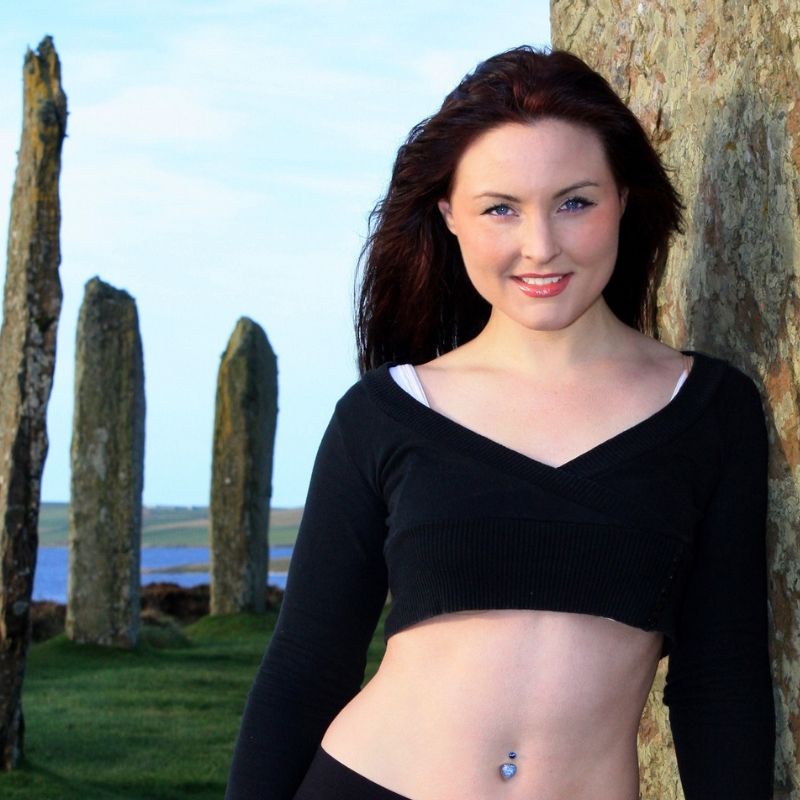 Jane Majendie
Jane Majendie is a multiple world champion martial artist, personal trainer, master yoga teacher, and fitness and well-being expert. She is a creator of The Majendie Method ™, which draws from her many disciplines to deliver intelligent and empowering exercise programs for all levels.
From birth, Jane was fascinated by her mum's yoga practices. She started copying as soon as she could stand, and began practicing at the age of two. Aged four, Jane's parents took her to her first yoga retreat. She excelled in every pose and was even invited to lead adult classes. Yoga became Jane's first love.
After her early introduction to fitness and well-being, Jane trained in the martial art of Tang Soo Do. She achieved Black Belt level after only two years – a record that still stands today. As a Tang Soo Do competitor, Jane won four World Championships, 28 European titles, and 18 Grand Champion honours.
Jane has a natural talent for teaching and opened her first martial arts school aged 16. The lessons were quickly in high demand, thanks to Jane's unique, highly effective approach and personable style. She was voted Worldwide Instructor of The Year, and subsequently became the first Tang Soo Do instructor to win this award twice.
Alongside martial arts, Jane is a qualified pilates, yoga, and Callanetics instructor, masseuse, and Reiki Master. Jane is also mum to Holly, who at four years old already enjoys trying to teach yoga to her friends, and Sapphire.